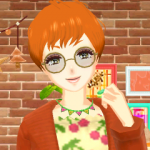 Murphm
·
in Questions and Answers
Style Boutique 4 / Girl's Mode 5?
What do you guys think? Will it happen? Considering the recent appearance in Smash Brothers Ultimate, I think it might still be in the cards, yeah?
The game came out in 2017 and we've been getting new games about every 2-2 1/2 years.