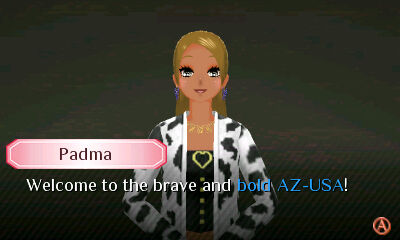 AZ-USA (アズウサ Azuusa) is a bold fashion brand whose items center around cool and out-there styles.
AZ-USA is open every day in the Exhibition Hall and is available at the start of the game.
The description of AZ-USA in Fashion 101 is:
"The epitome of flashy fashion, complete with daring animal prints and striking designs. Get bold, Girl!"
The brand rep's name is Padma.