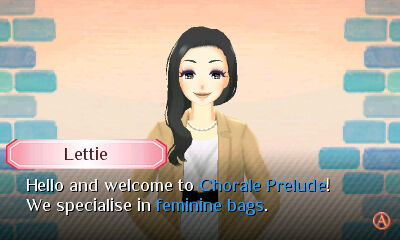 Chorale Prelude is a sister brand to Chorale that exclusively features feminine bags and purses.
Chorale Prelude is open every day in the Exhibition Hall and is a brand that is later invited to the Exhibition Hall.
The description of Chorale Prelude in Fashion 101 is:
"Chorale's sister brand carries fine handbags, clutches and suitcases to embody a dainty, feminine style."
The brand rep's name is Lettie.