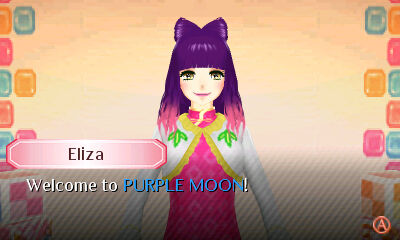 PURPLE MOON, known in Japanese as FANTANIA (ファンタニア Fantania), is a brand which specializes in cosplay costumes.
The brand carries very expensive items that are often made to be in a set. It also includes exclusive items that can be unlocked using amiibo.
PURPLE MOON is open every day in the Exhibition Hall and is a brand that is later invited to the Exhibition Hall.
The description of PURPLE MOON in Fashion 101 is:
"A fanciful and imaginative brand. Mix and match pieces to create elaborate costumes, or just add a bit of whimsy to an outfit."
The brand rep's name is Eliza.